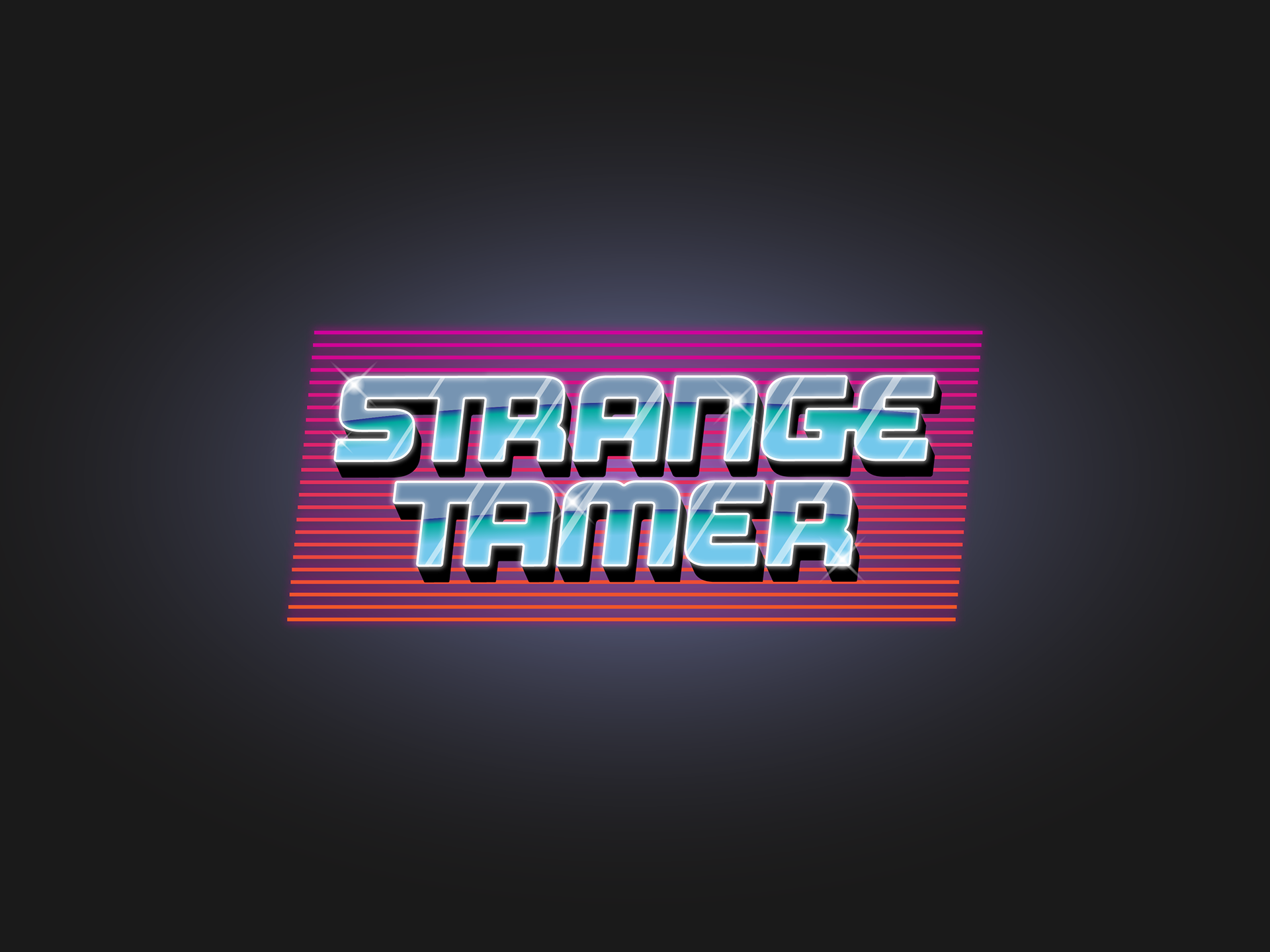 Brief:
"Strange Tamer is a new EDM/Dubstep/Trap production duo out of LA. They make absolutely the most awful, over the top, low brow club music for idiots young people completely ruined on mind altering drugs. You'll be seeing them at all your favorite electronic music festivals next year and they're ready to get some sweet new branding going.
"In celebration of our 80th battle, this logo will need to be done in that cheesy, way flashy 80s techy design aesthetic everyone's just crazy about these days. It needs to be in a magenta/teal/black color scheme. Way shiny chrome is a plus, that purple grid thing is a plus, they want it to soar (figuratively speaking) like a laser beam shooting, chrome plated, noise eagle.

"Strange Tamer is blissfully unaware of the fact that this design style has already been adopted (and beaten to death) by people in the Synthwave genre and Outrun subculture. They don't surf, why would they care about waves?"